Lake Garda is stunning all year round, with its mild climate and colorful landscapes. You can find easy walking paths for all the family such as the Busatte-Tempesta walking path, as well as many water sports on the Lake. Let's start with some suggestions!
Trekking and walking at the Lake
There are many walking paths you can choose: along the Lake, on the mountains, in the woods or countryside. For sure you will find one that suits you! At Lake Garda there are several trekking paths which bring you to the summit where you can contemplate such a magical and idyllic landscape. We suggest you a couple of those which you can't miss out, suitable for the whole family.
Busatte-Tempesta walking path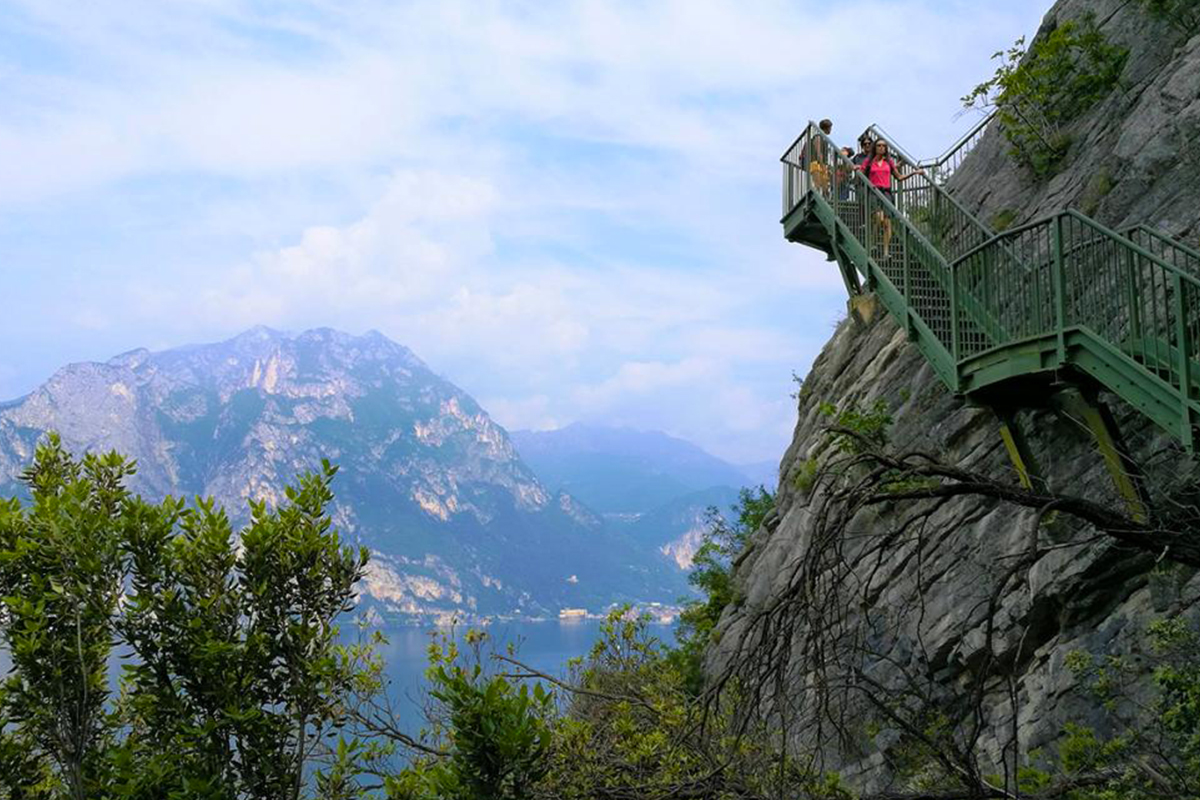 It is also known as "The balcony on the Lake" because of its beauty. It's a fantastic naturalistic path, easy and suitable for kids and beginners. Why should you do it? Because its long iron staircase overlooking the Lake will leave you breathless. Find out more about Busatte-Tempesta walking path.
Landscapes from the Tibetan bridge
If you are seeking some adrenaline in a safety environment, the hanging Tibetan bridge is what you are looking for. You can reach it through an easy and into the nature path where a 360° view is waiting for you. Your kids will love it! Get some more information about it.
MTB and E-BIKE at Lake Garda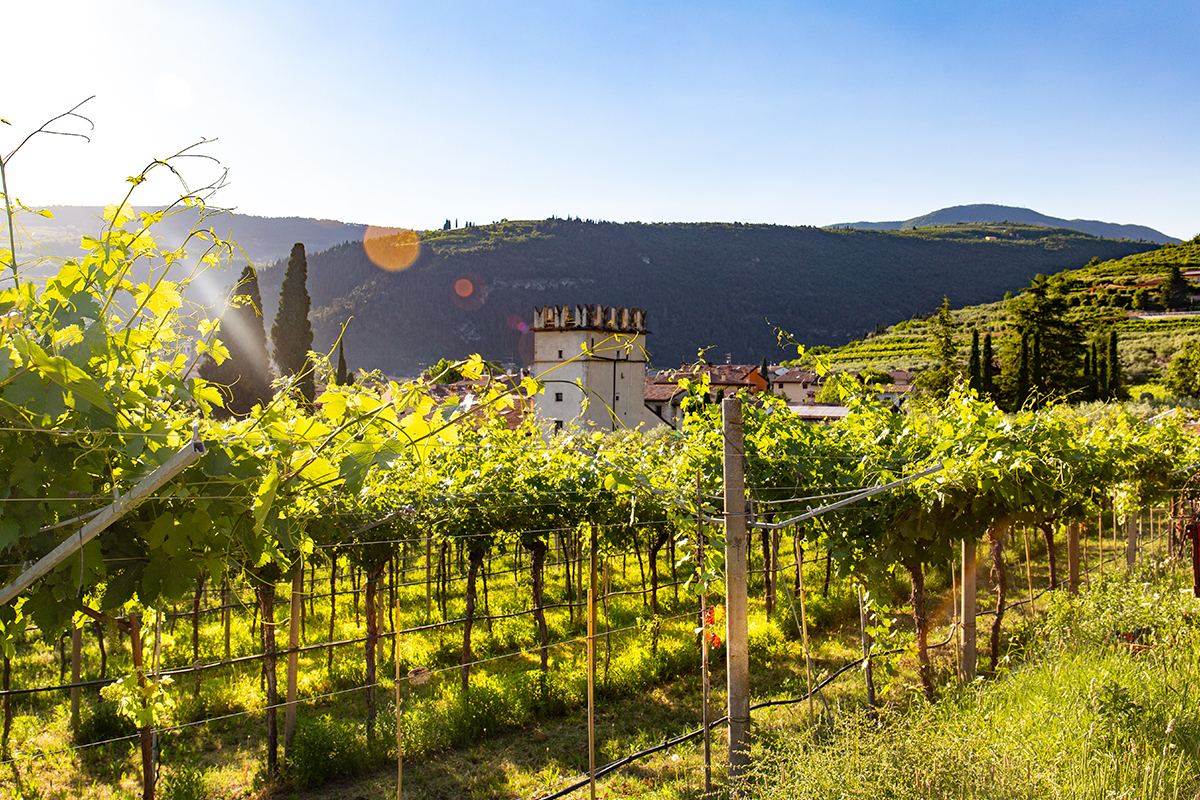 Get ready to ride along the Lake, next to the shore or next to some vinyards and apple trees, passing by old castles and peaceful borgos. There are cycle paths suitable for mountain and electrical bicycles. You can bring your own bikes with you or rent them directly here at the Residence. Jump on your bike, let's ride!
The dream cycle path
As you can understand from its name, this is one of the most beautiful cycle paths in the world. The dream cycle path is a wood path built above the lake at Limone sul Garda. You can ride on the Pellegrino path which is 25 kilometers long from Torri del Benaco to Malcesine as well. Get ready to stop often to take some amazing pictures!
Bicycle tour through vineyards
Riding at Lake Garda and through its vineyards is an unforgettable experience. You will have the chance to ride on a quiet and traffic-free cycle path surrounded by nature and far from crowded places, stopping to have some wine and local product tastings. Get prepared to taste one of the most world-famous wine at some of the best wineries in the world!
Sailboat, kite and windsurf at Lake Garda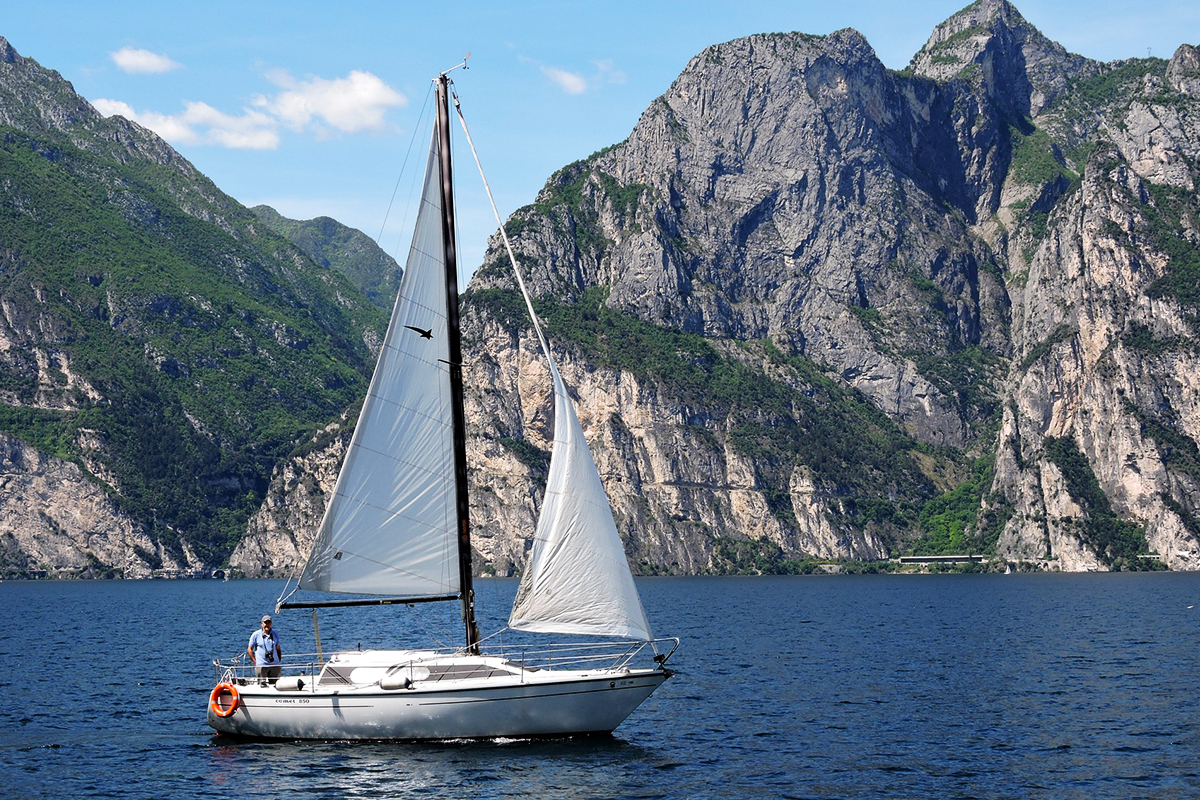 At Lake Garda you can enjoy yourself doing some watersports. Thank to some strong winds sailing schools train people of different ages. If you prefer a relaxing holiday, book an excursion with a skipper and let be amazed by a different view of the villages all around the Lake!
The most sporty people can try kitesurf as well by booking one of the several courses available or simply by renting all the equipment in one of the nearest shop at Torbole.
Local products of Lake Garda
Italy and in particular Lake Garda is well-known for its full of flavor and genuine cuisine. What cannot be missed on the Italian table is lake fish, fresh mushrooms and the truffle of Mount Baldo. All dishes that can only be matched with a light rose wine such as Bardolino Chiaretto or a dry white wine such as Lugana.
Here you can find some typical restaurant near Residence Ca' Del Lago: Local restaurants at Torri del Benaco.
In a nutshell, at Lake Garda is impossible to get bored. Start to plan your holiday .. we are looking forward to welcoming you at the Residence, contact us!