Kids, let's go on holiday! Surprise your kids with a vacation at Lake Garda! Residence Ca' Del Lago, with its independent apartments, is the perfect choice for a vacation with the whole family at Torri del Benaco!
We have thought to recommend you some trips and excursions suitable for both kids and adults in order to have plenty of fun!
Here there are 7 things to do at Lake Garda with kids and teenegers; every day a new activity for children of all ages!
Monday, Baia delle Sirene Park
Baia delle Sirene Park is a magical place for all the family. There you can dive into clear waters and spend hot summer days relaxing and having fun. You can see stunning sunsets directly from the beach or in the shadow of the olive trees of the park lying down on comfortable sun beds. Furthermore, there are two different refreshment areas, a small ice-cream shop , a playground, pic-nic tables and table tennis tables. The park is 5 minutes away by car from the Residence. To enter the park there is a fee and the park is open from 9.30 am to 6 pm (check the opening hours on the official website).
Tuesday, Gardaland Park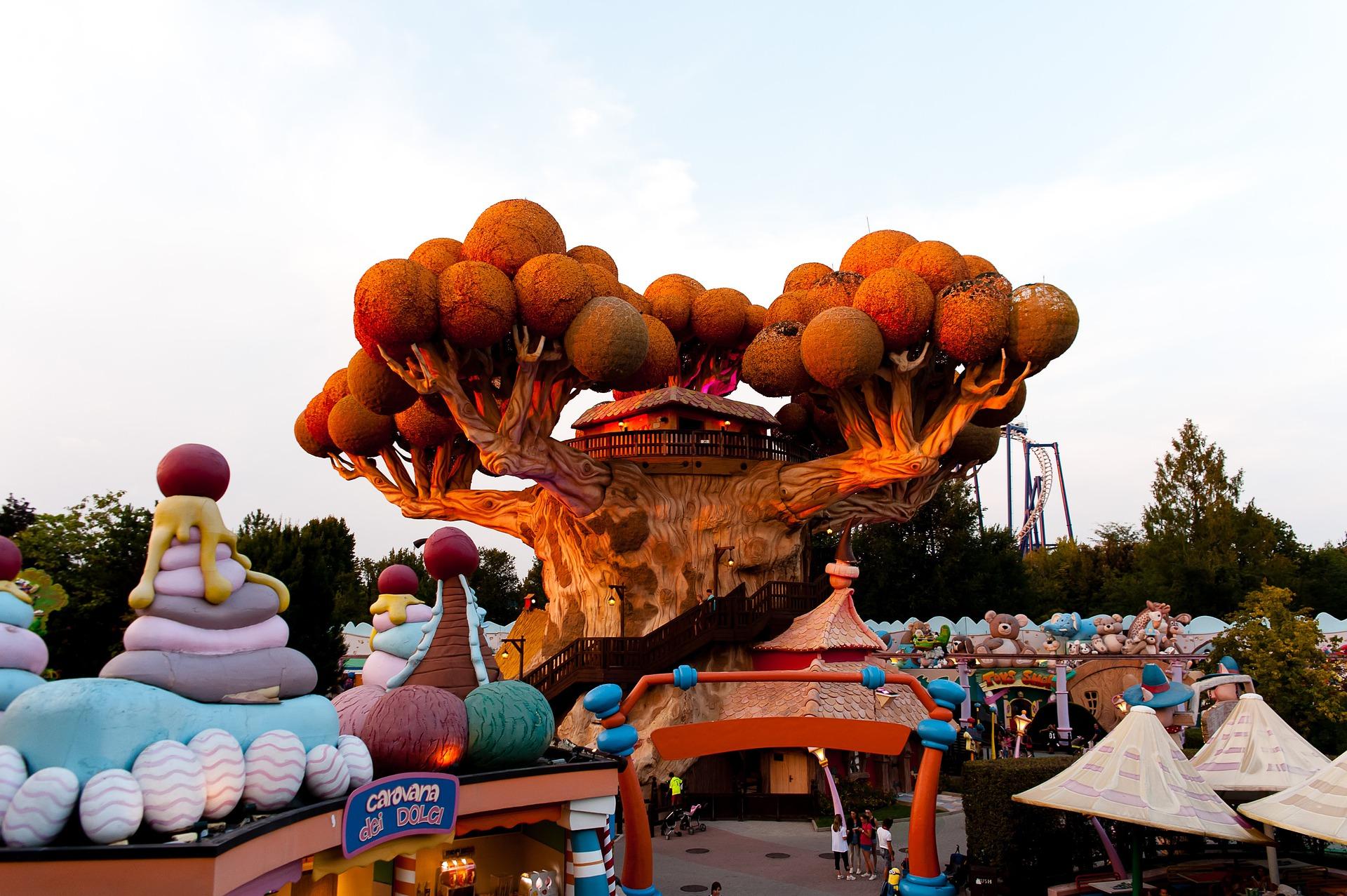 If you are a fan of adventure and magic, Gardaland Park is what you are looking for! You can find high-speed roller coasters, colorful playgrounds, rapids in the jungle and you can have a bit of well-deserved relax too. Fun guaranteed for young and old! Don't miss out the new Legoland Waterpark which is perfect for families with kids. Gardaland Park is situated 30 minutes away by car from Residence Cà Del Lago.
Wednesday, relax and aquatic games at the Lake
After countless adventures at Gardaland Park, we think you deserve some relax at the beach at Torri del Benaco. Baia dei Pini and Baia Stanca are two beaches ideal for kids; they are separated by the street and situated near the playgroung at Torri. Thank to their location kids can play at the beach and have fun at the playground. Baia dei Pini and Baia Stanca are 15 minutes walking from the Residence.
Thursday, trip on Mount Baldo on cable car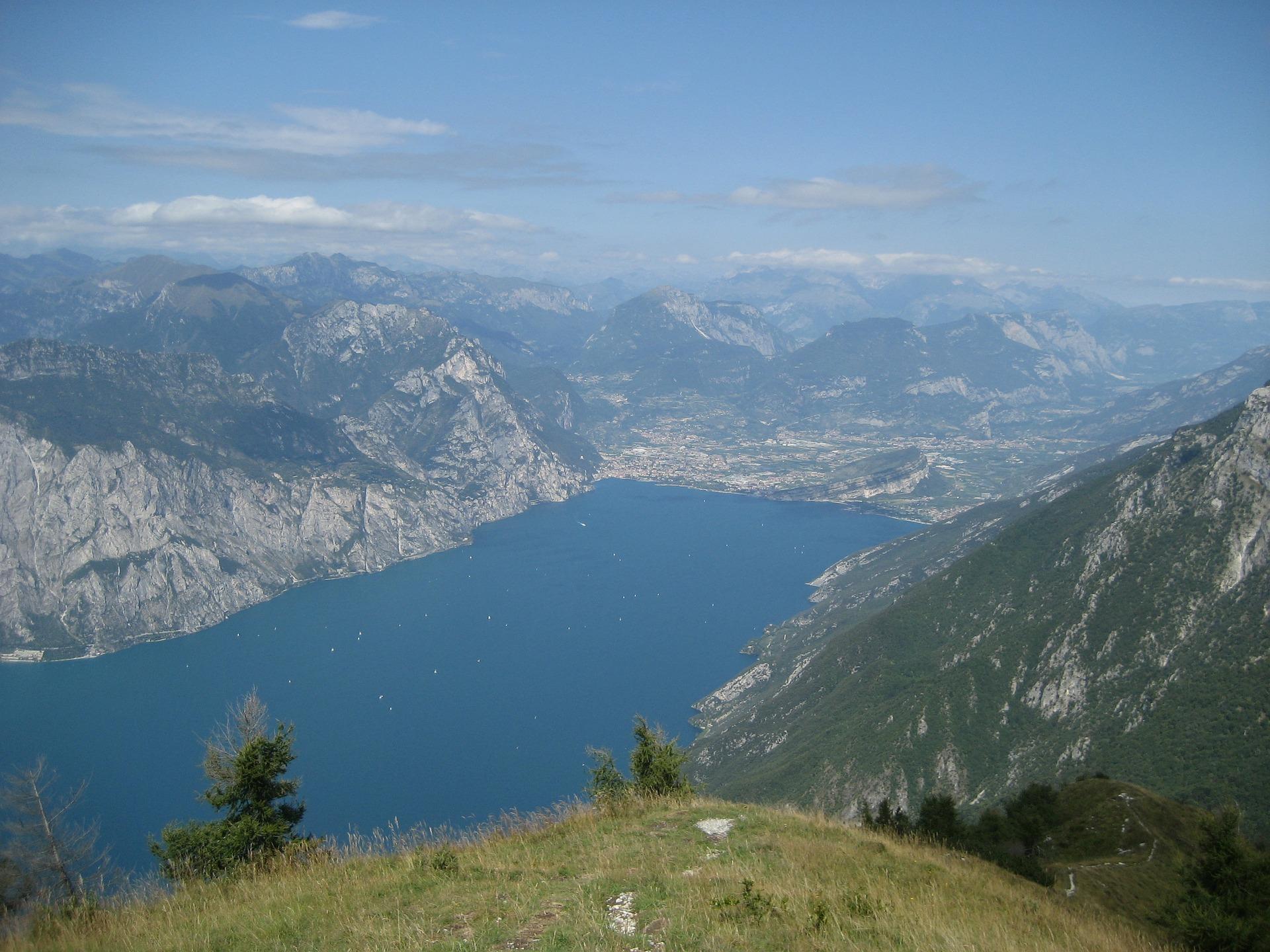 Are you ready to live a dream full of colors? Fly with the cable car up to 1800 meters high in a few minutes while enjoying the breathtaking landscape. Besides numerous walking and trekking paths, you will find a lounge bar at the top. The cable car is situated in Malcesine, 30 minutes away by car from the Residence.
Friday, Jungle Adventure Park
Have you ever dreamed of hiking on trees like Tarzan and swinging free on a vine in the jungle? At Jungle Adventure Park your dream becomes true; old and young will face climbs on trees, walks on Tibetan bridges, cable cars and much more. The park is surrounded by the nature of Mount Baldo and offers 6 family-friendly paths from the Baby Path for the kids to the exciting Black Path for the bravest. Jungle Adventure Park is 20 minutes away by car from Residence Cà Del Lago.
Saturday, swimming pool and relax at the Panorama Lounge
On this day you can enjoy our swimming pool and Panorama Lounge. Sunbathe on our comfortable sun beds while kids are playing safely! Panorama and relax are guaranteed: the swimming pool and the solarium area have a stunning view over the lake. If you are hungry or thursty don't miss out our tasty dishes, snacks and cocktails served by our lovely staff of the Panorama Lounge.
Sunday, last escape to the lake before departure
Enjoy your last day at the lake before leaving! The closest beach takes only 5 minutes walking from the Residence. Remember that the staff is available to give you further information and book discounted tickets for tours and parks for you!
If you are planning a relaxing holiday at Lake Garda, this is a full-week experience to write down; we have much more trips to suggest you, don't hesitate to contact us!