After two seasons in which anti-Covid measures affected many practices of the tourism sector, such as the distribution of breakfasts, we can finally go back to our so-loved buffet, with many additions worth discovering!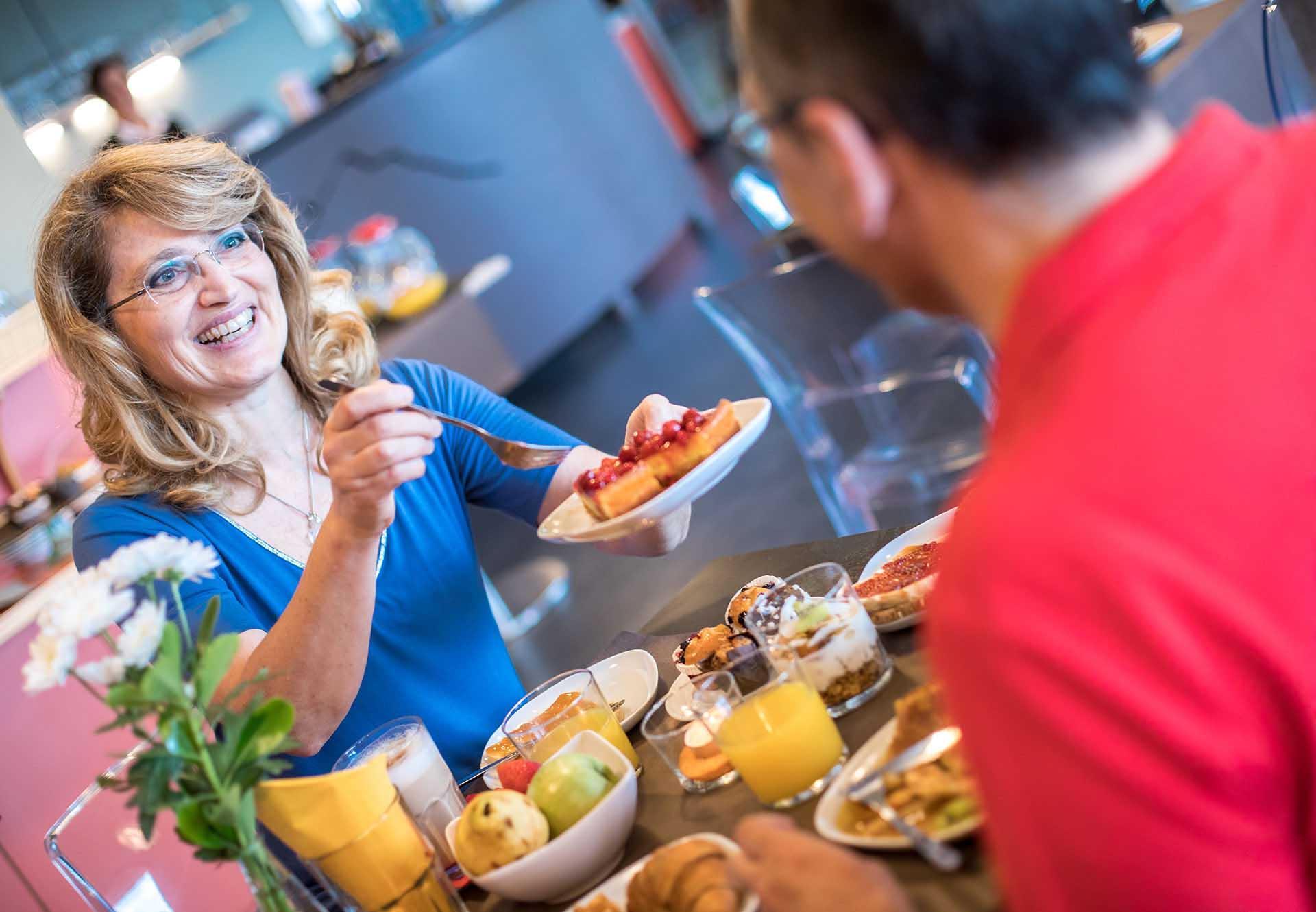 Sweet or savoury breakfast? Both, at Residence Ca' del Lago
Everybody knows that breakfast is the most important moment of the day, and when you're on holiday, it also becomes a cosy moment of pleasure. Here at Residence Ca' del Lago, we want to make it special and tasty. Here's how.
Savoury breakfast on vacation
When you're on holiday, you can finally relax and dedicate to new experiences, even the more singular ones. Doesn't it happen that during the year you wake up all stressed out and you have just the time for a coffee and a quick snack? Well, this is the moment for a gentle awakening with a wonderful view on the Lake Garda. Let yourself be enchanted by the savoury breakfast of our Panorama Lounge: you'll find fresh bread, local cold cuts, cheese, and the ever-present eggs.
In order to make our buffet even more generous, we decided to introduce the dish of scrambled eggs and bacon, a real never-dying classic. What savoury breakfast would it be otherwise?

Sweet breakfast with lake view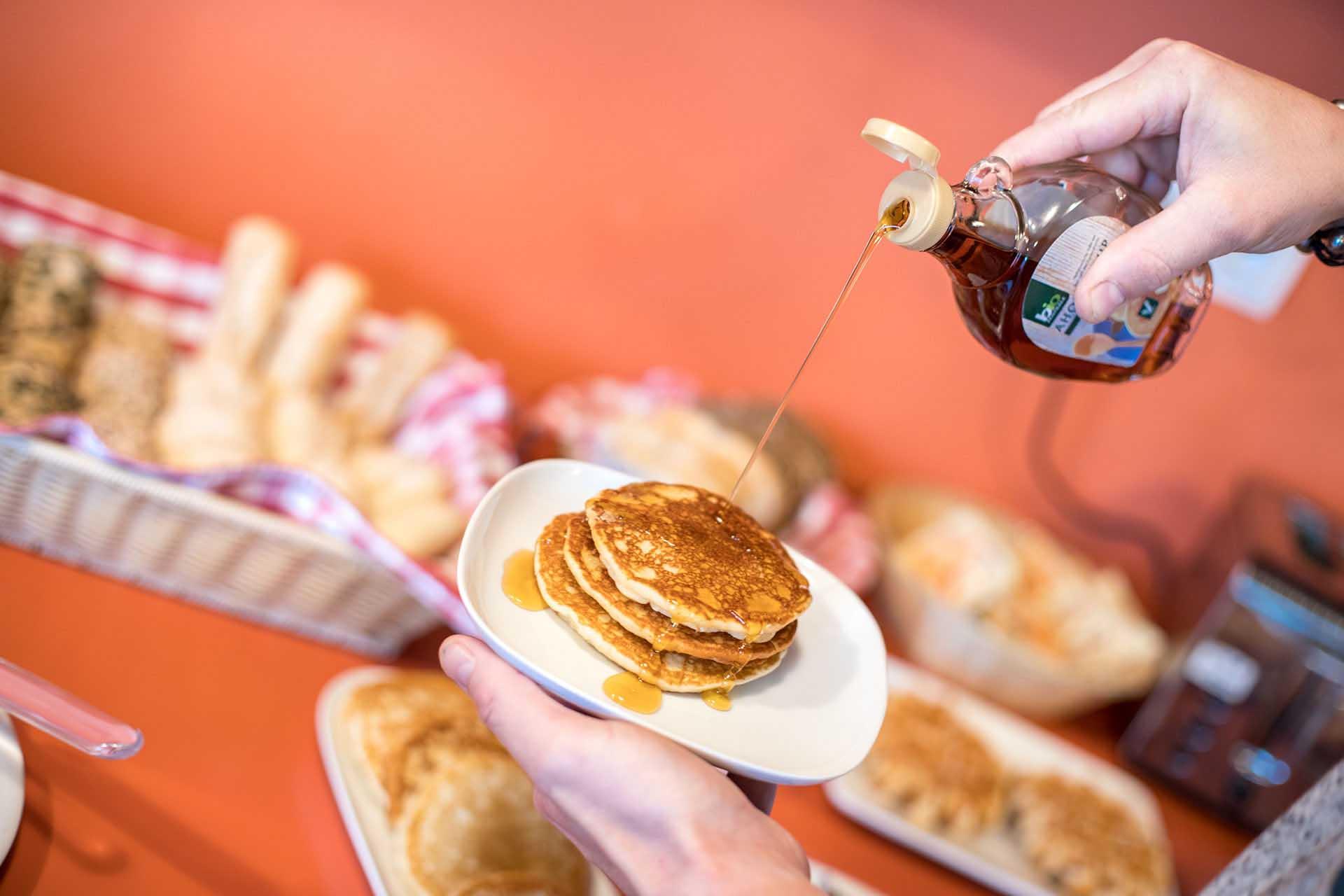 If you're a fan of sweet breakfasts, you're still in the right place. We have croissants stuffed with different flavours, jams, tasty muffins, fresh fruit salads and cakes, yogurt, cereals and pancakes. Start your day in the sweetest way and enjoy our Italian breakfast. As if it wasn't all perfect enough, with our beloved Lake Garda in the background.
Morning drinks
You're already thinking about what to drink with all this delicious food. Our bar offers a wide variety of fruit juices, hot teas and an excellent coffee made with the classic Italian-style professional espresso machine.
Are you gluten-intolerant? Don't worry, you can enjoy this sweet moment in complete serenity. We offer a gluten-free breakfast. The only thing you'll have to do is book it in advance.
I bet your mouth is already watering, what are you waiting for?
Don't miss the opportunity to book a stay here with us, contact us right now!
And with this view...