Would you like to dive into the past?
On our Lake it is possible to live a unique experience on board of 3 ancient sailboats to discover the most beautiful spots of the coast. Let yourselves be enchanted by a suggestive atmosphere of other times and by the breathtaking magnificence of Lake Garda.
SIORA VERONICA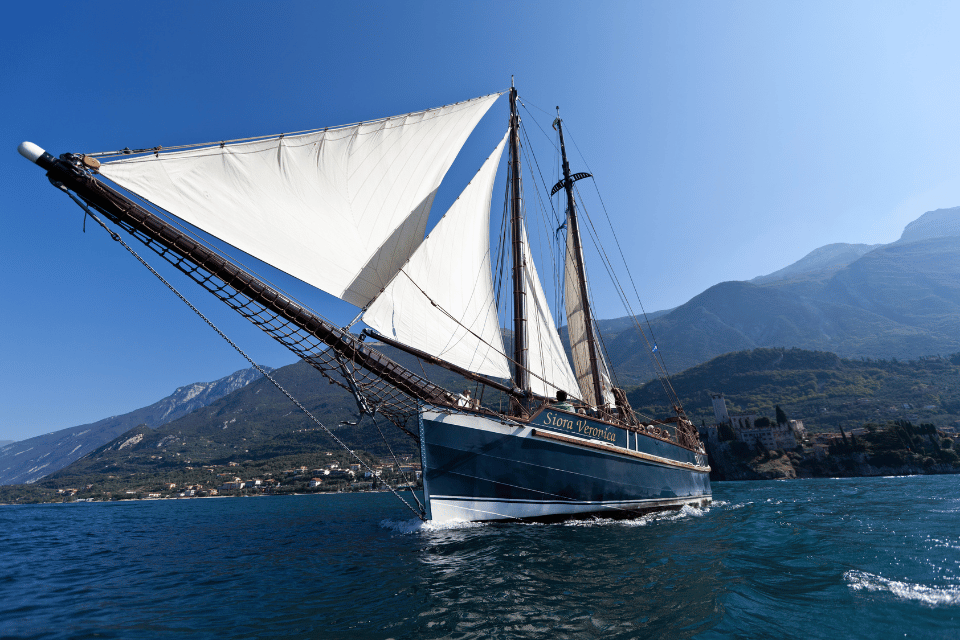 The Siora (which in local dialect means Lady) Veronica was built between 1926 and 1927 in Peschiera del Garda. It was part of a fleet of 100 boats originally used for the merchant transport of goods and people. During the years this boat was also used for regattas and sailing races; the most famous one was that of 6th of July 1939 organized in Riva del Garda by the poet Gabriele D'Annunzio. When the road around the lake was built, the ship fell into disuse and eventually abandoned in the harbour of Toscolano Maderno as a derelict vessel. In 2004 the ship was completely restored and transformed into a charming sailing, which is the perfect location for luxury cruises or private events.
The Siora Veronica is 24m long and allows a maximum of 50 passengers.
SIORA BIANCA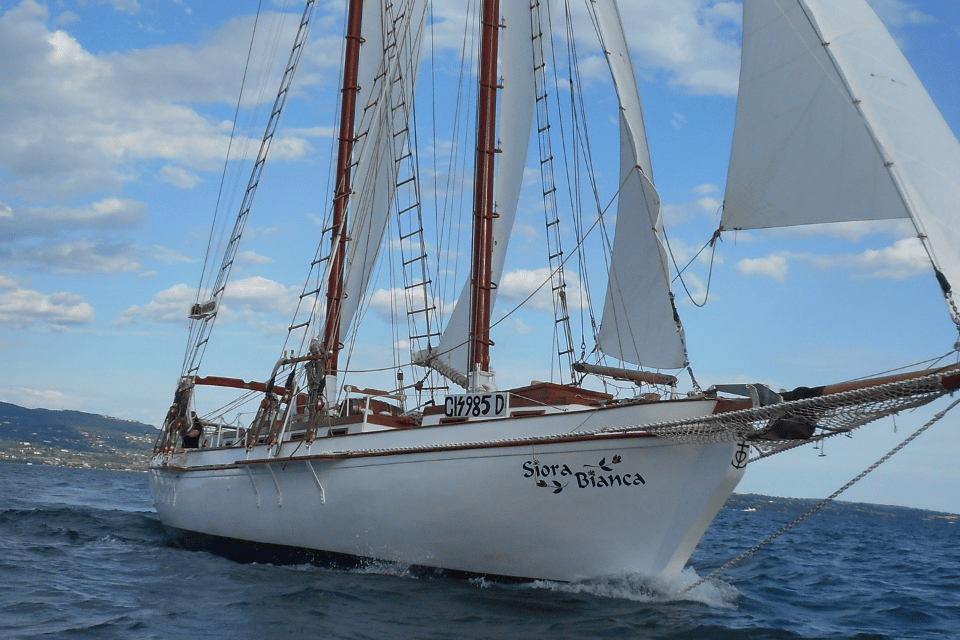 This sailing boat has a more recent history, but not a least interesting one. It was built in 1980 following the design of an auric wooden schooner boot by Daniel Bombigher. After 9 years it was finally brought to water in the Atlantic Ocean nearby Bordeaux in France with the original name "Saint James". In 2016 it was brought to Imperia in italy and then with huge efforts it was transported to Lake Garda where it took the name of Siora Bianca. After extensive restoration works the Siora Bianca was ready to sail!
It is 17,40m long and the maximum occupancy is 10 people.
SAN NICOLÓ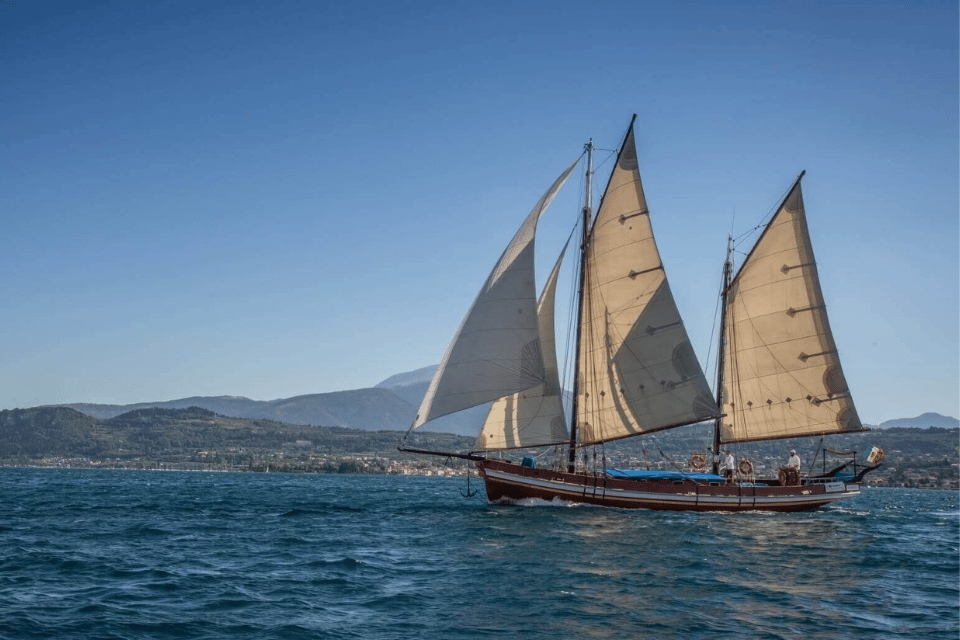 This vessel takes the name from the patron of Bardolino, where it was built and launched in 1925. It was originally used for economic and manufacturing purposes; in fact, it transported goods, stones, wood. Completely made of wood, it is the oldest and last ketch (sailing vessel with two masts) of Europe. The San Nicolò can be booked for private events or parties, but it is also used for collective excursions.
It is 16,8m long and hosts a maximum of 30 passengers.