What to do on Lake Garda? First of all a trip on a sailing boat
Wind in your hair, a blue lake around you, and a feeling of lightness: would you like to be the protagonists?
At the Residence Ca' del Lago reception you can book the Vela Experience tour: an unforgettable adventure on a sailboat to discover all the secrets of Lake Garda and its wonders. An alternative day on the lake that will take you to juggle the currents of air and water of the largest lake in Italy. An experienced skipper will be at your disposal to show you the navigation techniques.
Torri del Benaco, on a sailing boat in the water sports playground
The departure of the boat tour is scheduled from Torri del Benaco, a jewel on the Veronese shores of Lake Garda dating back to the Bronze Age and famous for its offer of numerous water sports such as sailing, rowing and water skiing. The half-day excursion leaves every Tuesday morning at 9.00 am.
Why a boat trip on Lake Garda?
If you have never been on a sailboat this is the time to try. You will experience new sensations, contact with water, the excitement of being transported only by the wind, the sun reflected in the waters of Lake Garda and gives you an enviable tan. The sailboat is relaxation, gives that pleasure of lightness that only nature is able to give. The thoughts fly away with the wind that slams on the mainsail, the eyes are filled with unique views of Lake Garda, you feel alive and free.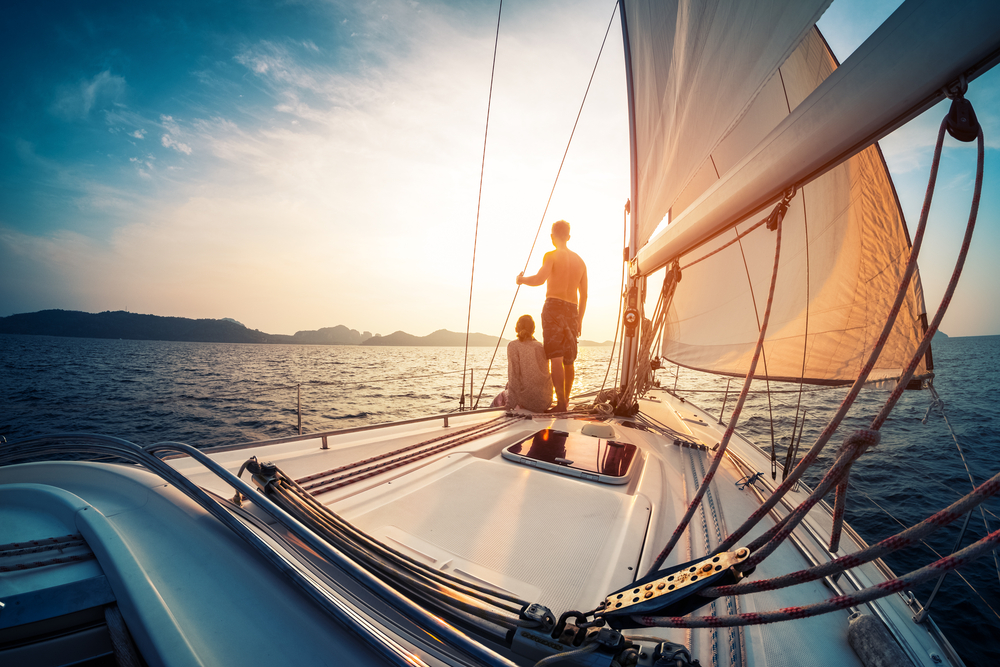 The perfect afternoon? By the pool at Residence Ca 'del Lago
The return from the excursion is scheduled for the afternoon, just in time to enjoy some relaxation by the pool, sipping a fresh cocktail prepared by our bar tenders and admiring the sails on the horizon in the blue waters of the lake.
A sustainable holiday: with Garda Green Card it is possible!
Don't miss the opportunity to combine fun and sustainability: in fact with this excursion you can accumulate 15 points on your Garda Green Card. It will be released to you at the reception!